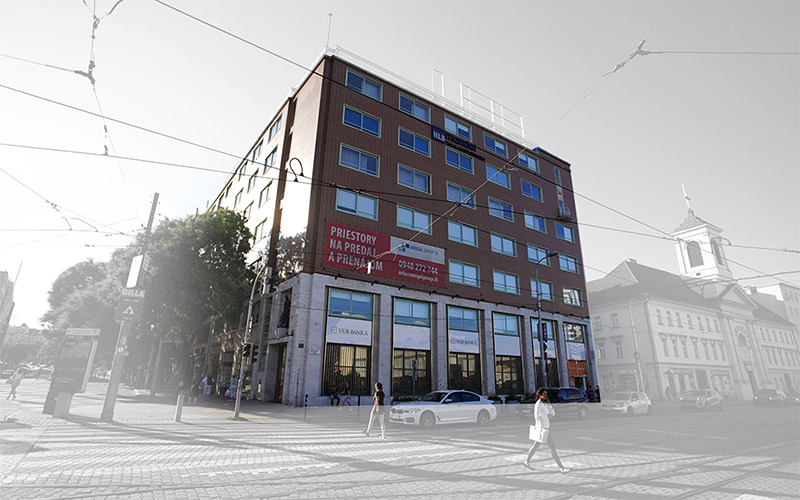 SNP Square 15
Floor plans to display:
Details
Adress: SNP Square 15, 811 06 Bratislava

Availability: rental and sale

Type: Offices, warehouses, business premises

Area: 4 600 m² occupied area

Parking: possibility of parking nearby

Public transport: the public transport stop is approx. 20 m from the building
Description
It is conveniently located on the SNP square, Kamenného námestia and Kolárská street right next to the main road. Multifunctional building with administrative and commercial premises The floor area of the building is 4600 m². The building has 1 underground floor and 8 above-ground floors. The building has two separate entrances, 2 personal elevators.