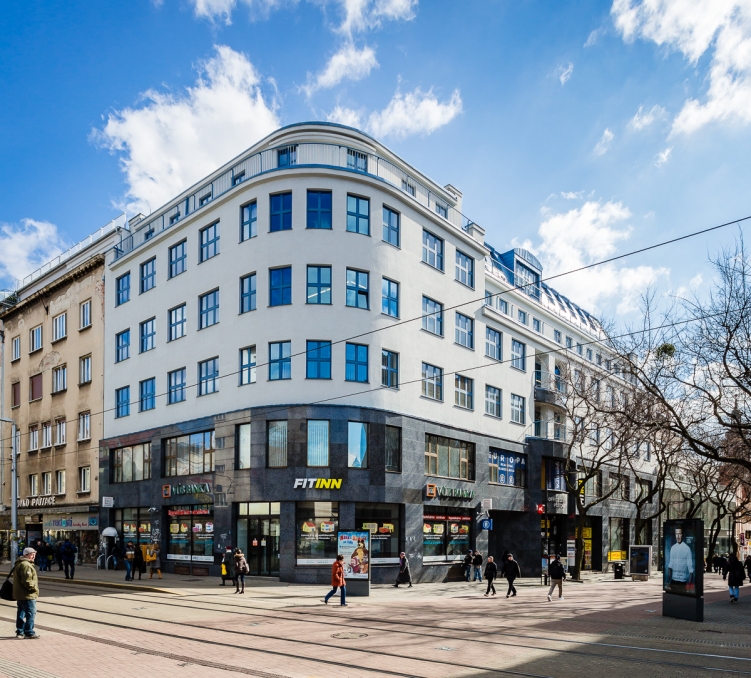 Office Center Poštová
Floor plans to display:
Details
Adress: Poštová 1, 811 06 Bratislava

Availability: rental and sale

Type: Offices, warehouses, business premises

Area: 5 200 m² occupied area

Parking: possibility of parking nearby

Public transport: the public transport stop is directly in front of the building
Description
The property represents a combination of quality, flexible solutions for office and business premises with an excellent location on Obchodná and Poštová streets. It is located on the corner of Poštová and Obchodná streets, which are part of a highly frequented pedestrian zone. The building was originally built in 1928 as the Hotel Palace. In 1993 and 2008, the entire building was completely renovated. The property has 2 underground and 6 above-ground floors (retail premises on lower floors and office premises on higher floors). The total floor area of the building offers 5,200 m² of office and commercial space for rent.