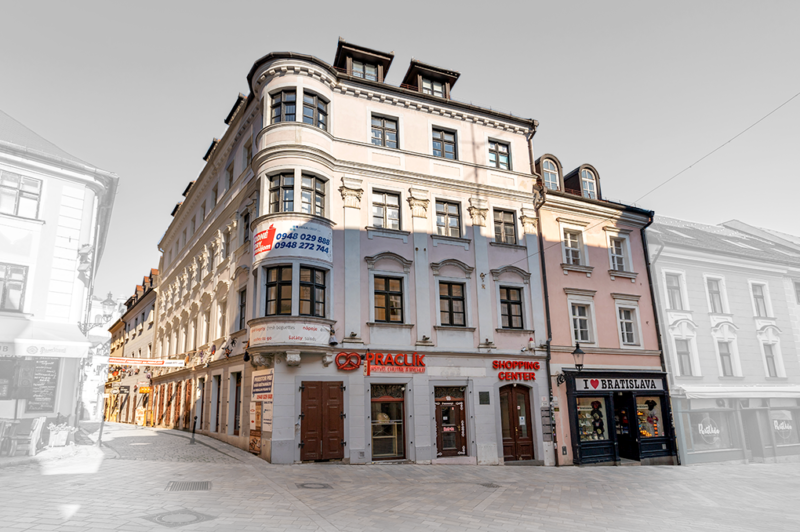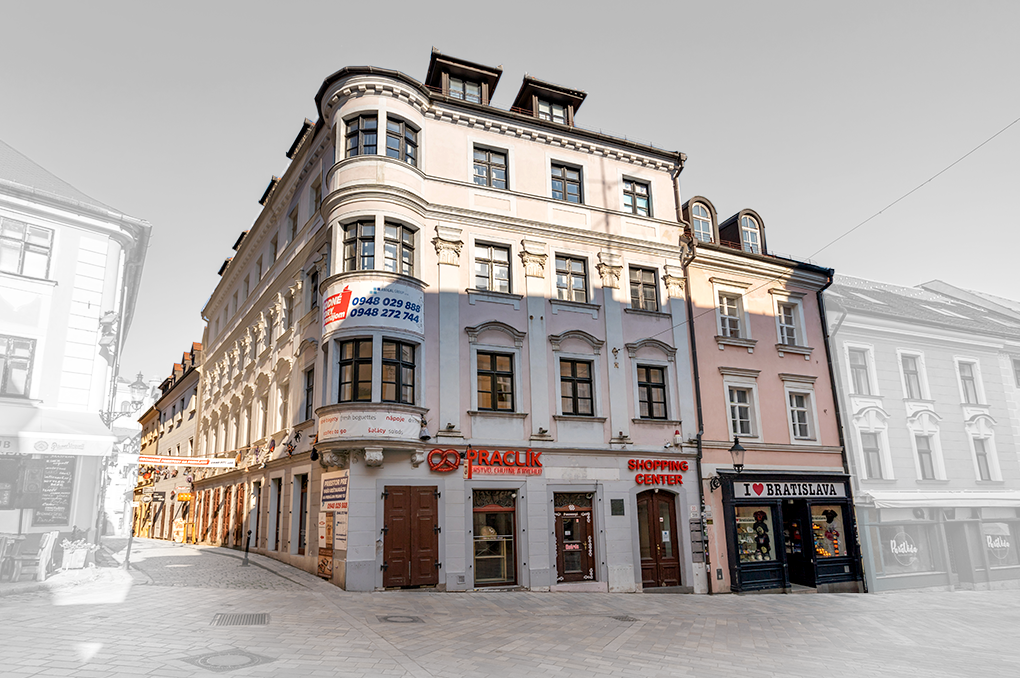 Michalská 18
Floor plans to display:
Details
Adress: Michalská 18, 811 03 Bratislava

Availability: rental and sale

Type: Offices, warehouses, business premises

Area: 3 300 m² occupied area

Parking: possibility of parking nearby

Public transport: the public transport stop is approx. 100 m from the building
Description
A multifunctional building with administrative, commercial premises and apartments. The total area of the building is 3300m². The building has 5 above-ground floors and 2 underground floors. Both buildings are connected by a passage where there is a shopping gallery. On the ground floor of the buildings are commercial spaces with storefronts facing Michalská and Zámočnicka streets. The building has two separate entrances, two personal elevators. The buildings have a brick construction, complete low-current wiring and an alarm.